The core leadership group for the Boston Pride is staying together for a while longer. Wednesday, the team announced it had signed both General Manager Karilyn Pilch and Head Coach Paul Mara to multi-year extensions. Neither the length nor the financial terms were publicly disclosed. This also marks the first time in league history that either a General Manager or a Head Coach has received a contract longer than a single season. This gives the team some stability for the next few seasons, and is a well-deserved reward for Mara and Pilch's efforts to bring the Pride to a league-best 23-1 record this season and a regular season championship.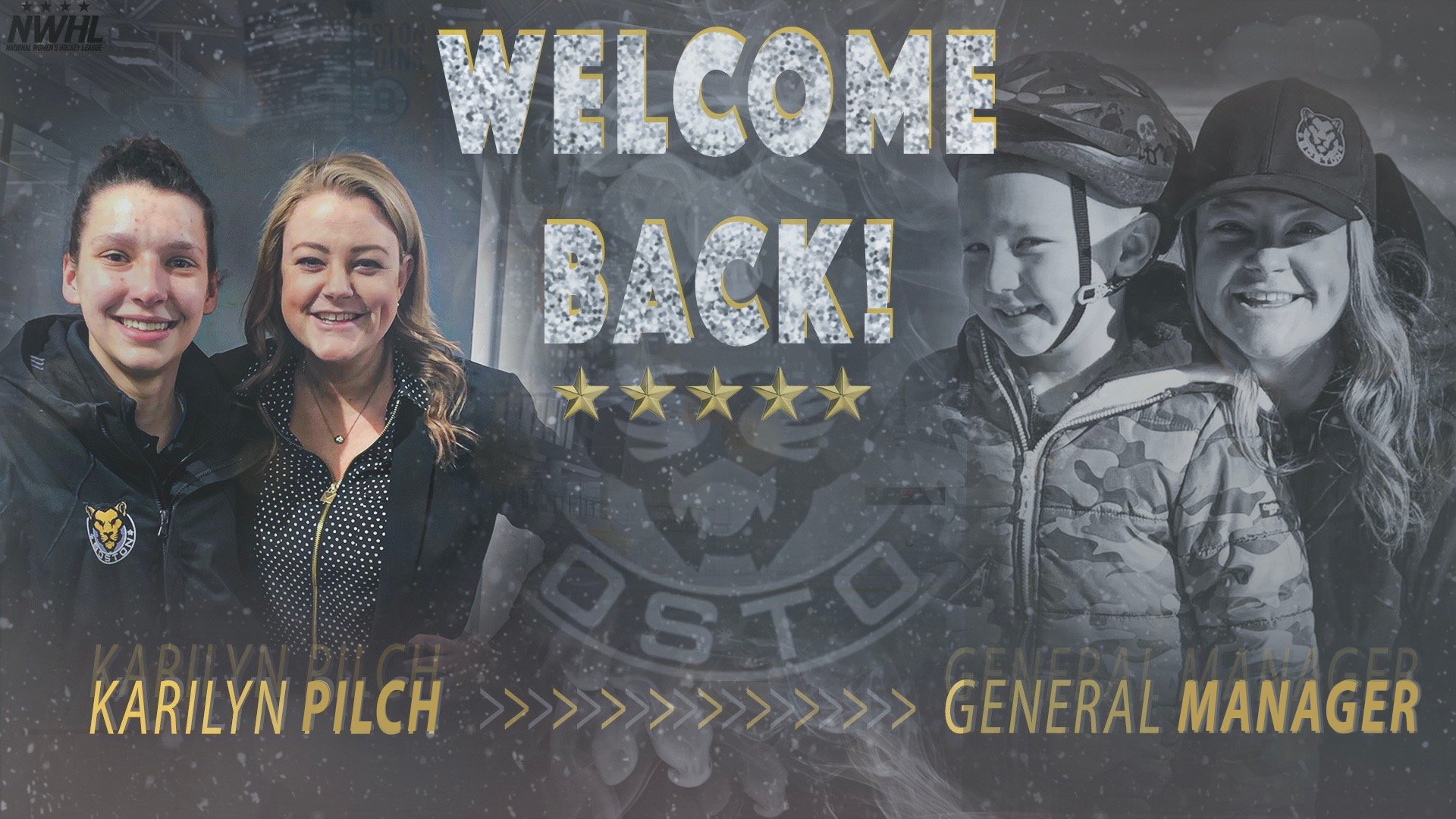 Pilch will be entering her second season as general manger this coming season. Prior to joining the Pride, she spent 7 seasons as an assistant coach at St. Anselm College, then spent her remaining time as the Director of Hockey Operations at her alma mater, Boston University. She has also been a USA Hockey District Coach and Evaluator since 2011.
"After a season of being inspired and motivated by the performance of our players and staff, and witnessing the passion of our fans, I am thrilled to resume my role as GM of the Pride," Pilch noted in the official press release. "Our organization has great expectations for the future. It is an honor for me to continue to work in professional women's hockey in the city of Boston, and Paul and I welcome the challenge of building a Cup contender."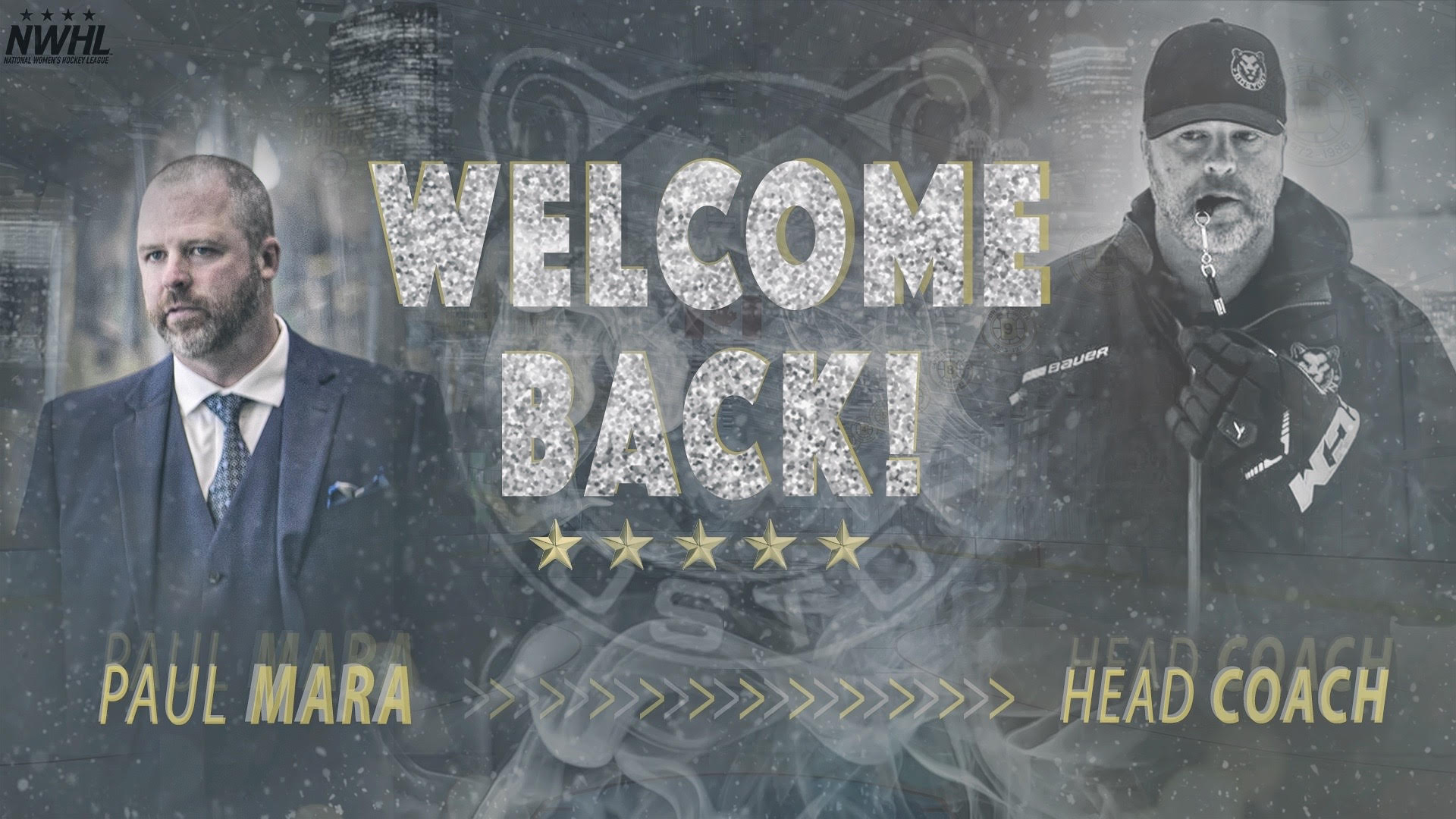 Mara will enter his 3rd season as Head Coach of the Pride, making him the longest-tenured head coach in franchise history. In his 2 seasons at the helm, he has led Boston to a 35-6 overall regular season record, a regular season championship, and a trip to the yet-to-be-played 2020 Isobel Cup Final. He served as an assistant coach for the Gold Medal Winning 2018 US Women's Olympic team prior to joining the Pride.
"I believe in the Boston Pride, the NWHL, all of the players, and everyone advancing women's hockey in our rising professional league," Mara stated in the press release. "I am committed to continuing to build our Pride into a perennial Isobel Cup contender and a team everyone in the Boston community is proud to support."
Pride President Hayley Moore stated had this to say in the same press release:
"We have a lot of confidence in Karilyn Pilch and Paul Mara, whose passion, dedication, and knowledge are unmatched. The Pride thrive off of hard work and selflessness, a culture that has been developed by their leadership. Our organization is really proud that they will lead the Pride for seasons to come."
Now that the team's management group is locked down, look for the team to begin announcing signings for the upcoming season soon. Since Free Agency opened over a week ago, the Pride remain the only NWHL franchise who have yet to announce a player contract for Season 6.
Featured Image courtesy of Michelle Jay (@Michelle_Jay3)
Additional Graphics courtesy of the Boston Pride
By: Spencer Fascetta  |  Follow me on Twitter @PuckNerdHockey